Course details
Beef shabu-shabu course [All 8 items] 6000 yen (excluding tax)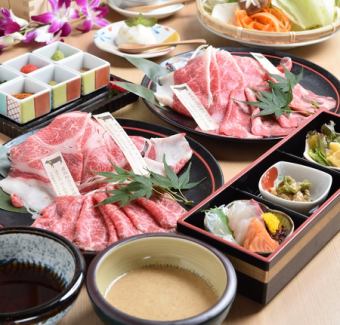 By using a coupon6000 yen
※ The price is tax excl.
Reservation deadline

Until 23 o'clock the day before the store visit date
Available days for reservation

Monday - Sunday - Public holidays - Holidays
It is a rare and luxurious Miyazaki bee curry course that you can eat and compare A5 ranked Miyazaki beef (crassa, cow, peach).
Course menu
◆ Three-in-first-out of this month
◆ Miyazaki beef dish
◆ Beef Shabu-shabu Assorted
【A5 rank Miyazaki beef crassa · A5 rank Miyazaki beef cow · A5 rank Miyazaki bee peach】
◆ seasonal vegetables
◆ Deals 【Japanese noodles for ramen or shabu-shabu】
◆ Dessert
※ Please contact us beforehand when you have allergy etc.
※ The content may be changed due to the season and purchase situation etc.
※The image is an image.
2018/11/30 update